UNIQUE AMALGAMATION OF PINNAL KOLKATTAM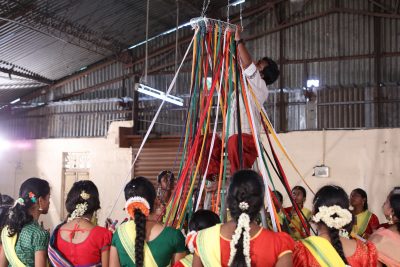 Any amalgamation as an event makes the participants and viewers enthusiastic and aware for its mission. Its success gives a noble message to the audience. Apart from that pleasure and glory makes it memorable.
Sandhya Sankar (born on April 22, 1976) of – Sai Krishna School of Fine Arts, Tiruppur, Tamil Nadu performed a Unique amalgamation of Pinnal Kolkattam with 40 Bharatnatyam dancers showcasing Uri Pinnal, Vangi Pinnal and Ther Vadaam on November 18, 2017.