LARGEST GANESHA MURAL USING WASTE PLASTIC BOTTLES
Making any mural or portrait with waste materials, is really a good practice and it is good for our environment also. Its size and quality boosts our talent and skill on global platform with a new recognition. Apart from that, it leads to healthier living for the planet and its inhabitants.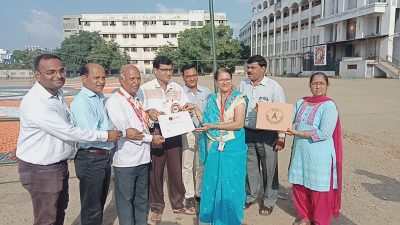 The record for the largest Ganesha mural using waste plastic bottles is 25,600 sq.ft., and was achieved by Khandesh College Education Society, Jalgaon at M. J. College Campus, Jalgaon, Maharashtra on September 12, 2018.