MOST PEOPLE WITH DISABILITIES TO TAKE VOTING PLEDGE TOGETHER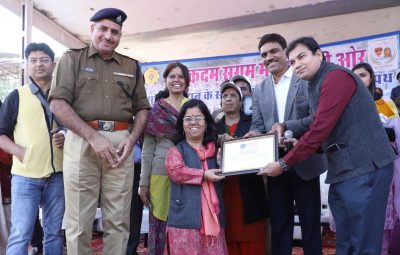 When a pledge is taken by incapable or disabled people for any social and noble cause, it becomes a unique example and big challenge for whole society. Great thing, in this circumstance, is that everybody is compelled to think about his responsibility and thus it shows its positive influence everywhere.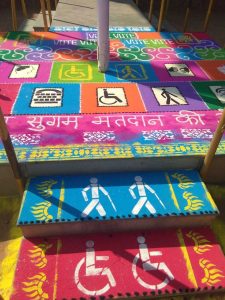 The record for the most number of people with disabilities to take voting pledge together at the same time at different polling booths throughout the Ajmer District, Rajasthan is 17,635 and was planned and executed by the District Election Office, Ajmer (Ajmer District Collector), wherein the formal ceremony was conducted at the Patel Stadium Ajmer, Rajasthan on December 3, 2018.