LARGEST GHOOMAR DANCE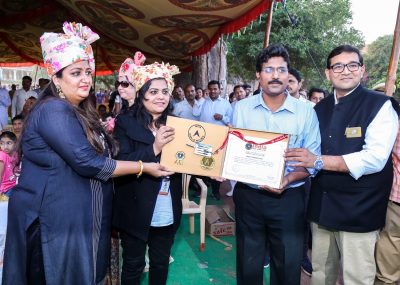 A creative minded person always wants to give his super performance, but it is not easy to convert the dream into reality. The cost of success is incredible. The soil of Rajasthan is famous for its heroism and super performance. Of course, this dance performance in this location is one of them and has created history.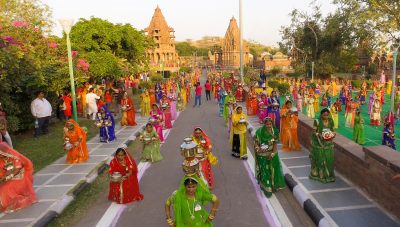 The record for the largest ghoomar, a traditional dance form of Rajasthan with 1,762 female dancers was achieved by Rotary Club of Jodhpur Sanskar and Jodhpur District Administration, at Mandore Garden, Jodhpur, Rajasthan on October 23, 2018. The dancers performed ghoomar dance for 15 minutes.