MOST PEOPLE PERFORMING NATURAL FACIAL BATH TOGETHER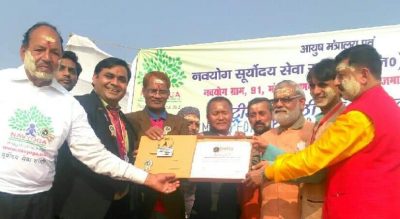 Nature itself is the best doctor and the biggest medical store which has unlimited possibilities to treat and provide medicines for almost every disease. No doubt, nature is our best friend and best caretaker. Of course, we are an unavoidable part of nature. If we understand this reality and accomplish it deeply, we can make ourselves fit and healthy forever.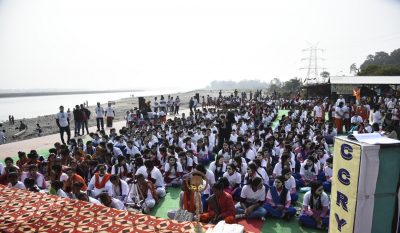 The record for the most number of people performing naturalfacial bath together is 1154 and was achieved by Navyoga Suryodaya Sewa Samiti,at Sharda Ghat, Tanakpur, Uttarakhand on December 2, 2018.