LARGEST HUMAN FORMATION OF THE NATIONAL FLAG BY STUDENTS AND DIFFERENTLY-ABLED PEOPLE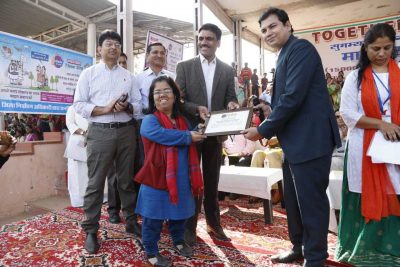 Any work, done by a team or on mass level with full dedication and determination, is the guaranty of big success, because someone's weakness is compensated by the other one and thus a new combined ability is generated. Then, a team of common people give an uncommon result. Of course, it creates history like this event.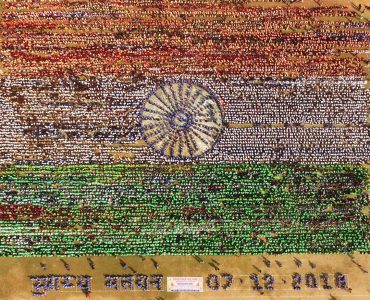 The record for the largest human formation of the national flag by students and differently-abled people together, to encourage voting among the differently-abled people of the society is 15,016 and was achieved by the District Election Office, Ajmer (Ajmer District Collector) at Patel Stadium Ajmer, Rajasthan on November 30, 2018.