MOST KIDS RUNNING BAREFOOT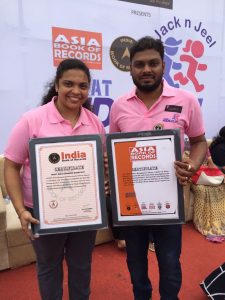 Although you are small, you have enormous strength to rise above any situation and have ability to convert the game into victory. In this magnificent group, your stamina, enthusiasm and insight are really inspiring.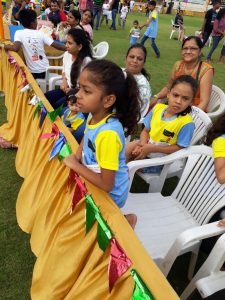 Jeel Elite Event Management Private Limited of Surat, Gujarat, in association with Vimal Patel accomplished the Most Kids Running Barefoot, during Jack n Jeel Surat Kids Run 2018, wherein 1,287 kids ran barefoot, at De Village Cricket Ground, Pal-Hajira Road, Adajan, Surat, Gujarat, on June 10, 2018.