MAXIMUM STUDENTS HOLDING SEVEN YOGA POSTURES TOGETHER ON YOGA DAY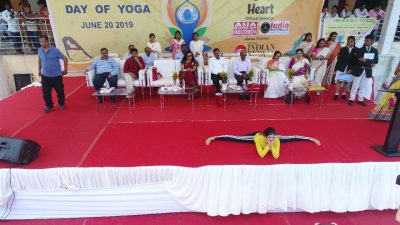 Yoga is a journey of the self, to the self, through the self!
The students of Delhi Public School, Nacharam, Secunderabad, Telangana went the extra mile this Yoga Day by setting a new benchmark altogether thereby setting the record of the maximum students holding seven yoga postures together. A total of 5,500 students held as many as seven yoga postures in a span of 14 minutes. This record was set in June 20, 2019 in the school premises.