LARGEST TRADITIONAL DANCE FOR VOTER AWARENESS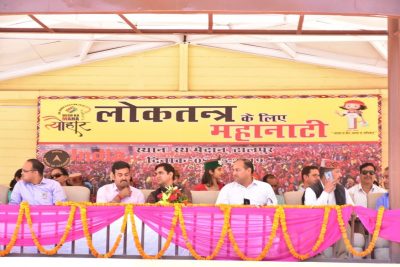 A woman is the full circle. Within her is the power to create, nurture and transform.
This can clearly be seen in one of the most prominent record set, wherein 4,274 women together performed 'Maha Nati', a traditional dance, to celebrate the 'Mahaparv of Loktantra' in order to promote voter awareness. This record event was organized by Yunus (IAS), District Election Officer, Kullu, Himachal Pradesh, at Rath Ground Dhalpur, Kullu, on May 8, 2019.