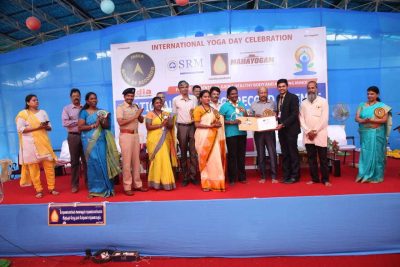 Yoga lets people discover the sense of oneness with oneself, the world and the nature.
How many yoga postures do you think there are? And how many of them can you hold?
Well, we are sure you are bound to be surprised when we tell you about the new record that has been set by Mahamaharishi Foundation, Kanchipuram, Tamil Nadu, in Chennai, on June 20, 2019, where 249 students, together, performed a total of 208 yoga postured all in a matter of 48 minutes and 50 seconds. Surprised, aren't you?