LONGEST HAND WASH AWARENESS DRIVE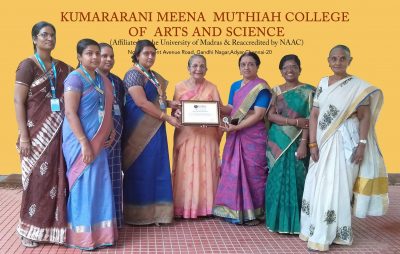 To convince the society about a good practice, which is essential for better and disease free life, is our social and moral duty. God has given us two hands for two noble purposes, one for the help of ourselves and the other for the rest world. If we think and do accordingly, it means, we have achieved the goal of life.
The record for the longest hand wash awareness drive was set by the Department of Microbiology, Kumararani Meena Muthiah College of Arts & Science, wherein the college conducted 148 hand wash sessions in 102 schools for 12778 students approximately from June 22, 2018 to February 27, 2019.