MAXIMUM STUDENTS DRAWING NATIONAL FLAG TOGETHER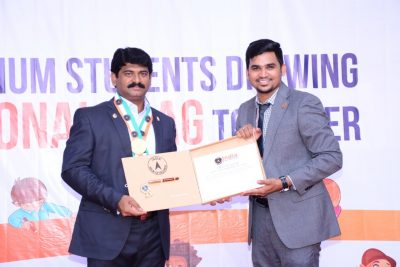 Words cannot express our feelings and love. Your deeds and patriotism is remarkable and memorable. When we blend this unique work to others, it gives the feelings of ecstasy and pride for every school and student.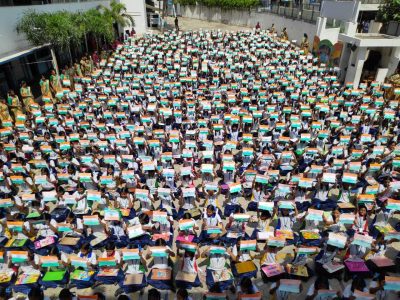 The record for the maximum number of students drawing the national flag together is 1559 and was set and organized by Vidhya Matric Higher Secondary School, Medavakkam, Chennai, Tamil Nadu, on the school premises, on August 14, 2019. All the participants individually drew the National Flag in the duration of 5 minutes.