It was a proud moment for India Book of Records (IBR) to have been a part of the World Water Day celebrations with Larsen & Toubro (L&T) that initiated the largest water conservation awareness programme to conduct a mega awareness campaign and road rallies by WET-IE (Water & Effluent Treatment Independent Company) employees on the 'Need for Water Conservation' at 286 schools in different states across India. The campaign covered more than 20,000 school students, which was declared a national record by the India Book of Records for 'Largest Water Conservation Awareness Campaign for school students across the nation on a single day'.
"This huge corporate social responsibility (CSR) activity of creating awareness among the young generation was conceived and managed by L&T group employees and officials making it a remarkable instance of mass employee volunteerism. As per the official data, a total of 22,221 primary and middle school level students actively took part in the water awareness campaign across India on March 21, 2022 on the eve of World Water Day," said Ms Lini M Thomas, Assistant Engineering Manager, Larsen & Toubro.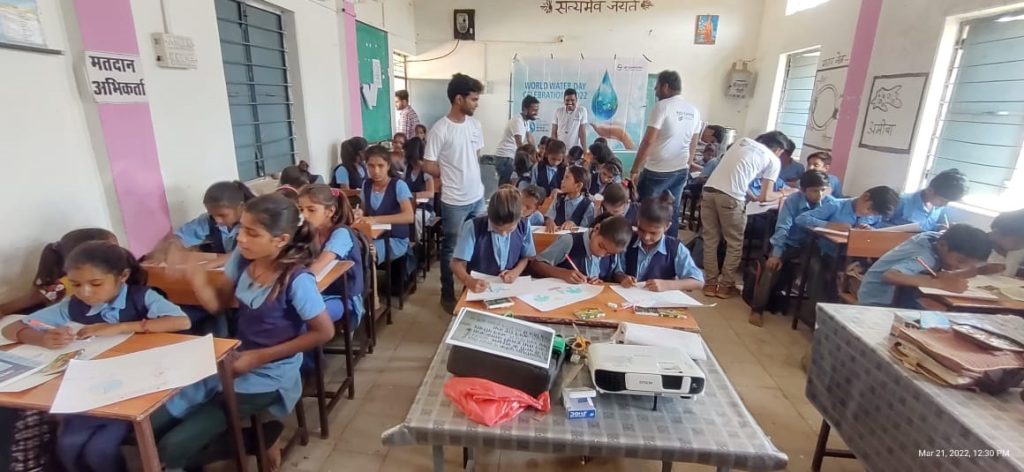 During an event organized on the occasion of World Water Day in Indore district of Madhya Pradesh, Chandrashekaran Pillai, Chief Accountant of L&T informed that World Water Day is organized every year on March 22, under which importance of water and its conservation is emphasized. Mass awareness is also created around the subject. There is a need to make efforts at every level to save water. It is the responsibility of every person in the country to raise awareness about water, which is one of the most important things for life.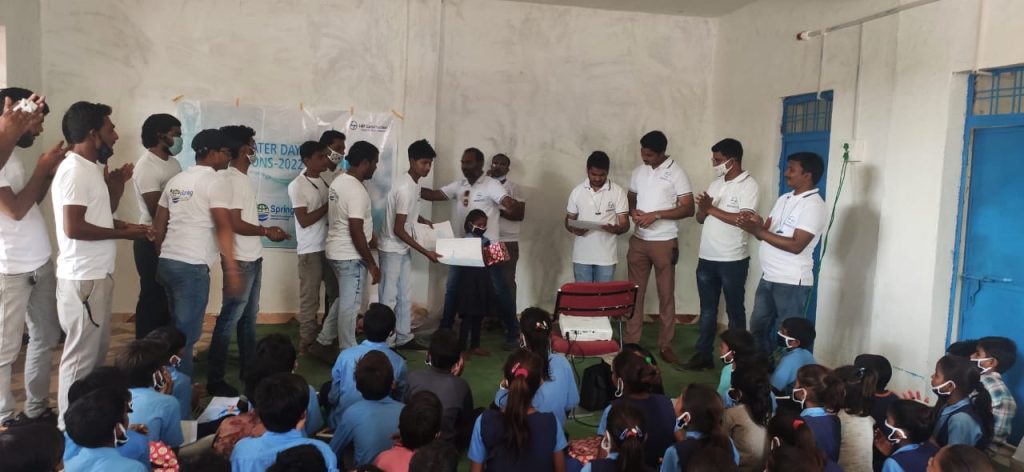 Mukesh Malviya of Government Advanced Secondary School, Ambamoliya in Madhya Pradesh, organized an essay, painting and speech competition in the school under the L&T campaign, in which children from class I to VIII participated with enthusiasm. Students who performed well in the activities were rewarded, after which a water procession was taken out in the town to underline the importance of water and to spread the message of water conservation. A total of 85 school students along with L&T officials including Chandrashekaran Pillai, Abhinav Kotia, Mr Swami, project staff Ashok Kumar, Sohan Malviya, Omkar, Kashinath, Soumyajit Sen, Yogeshwaran, Ramesh Murugan, Savita and others participated in the program.
Different programs were organized on World Water Day at Amritnagar High School and Secondary School Rola in Hazaribagh district of Jharkhand, where L&T officials informed the students that L&T Construction Company has been working on the government's water plan in Hazaribagh city. On this occasion the children were told about how we can save ground water and what is the importance of water in human life. The campaign also highlighted the fact that globally, water scarcity is emerging as an extremely serious problem and L&T has taken over the lead to drive home the message that every drop of water was vital for human survival.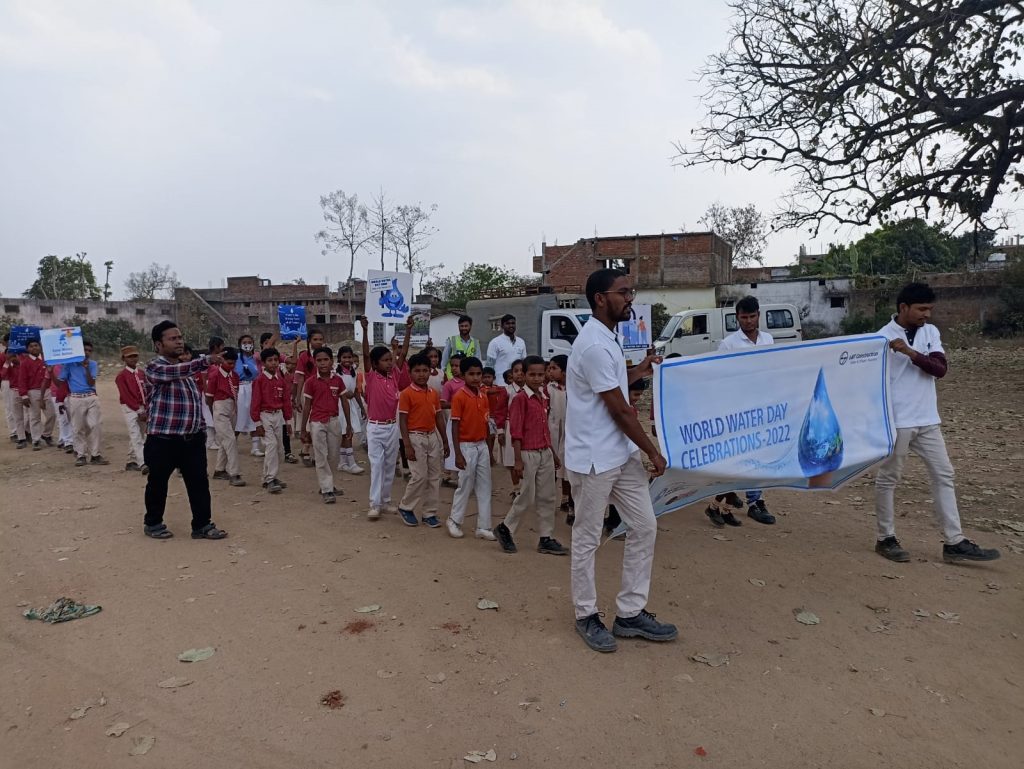 Few of the other educational institutions involved in the L&T water conservation awareness activity included – Composite School, Amawar, District Varanasi, Uttar Pradesh; Duddhi Public School, Sonbhadra, Uttar Pradesh; Kanya Madhyamik Vidyalaya, Sondwa, District Alirajpur, Madhya Pradesh; and Government High School, Gottigere, Bangalore, Karnataka. Overall, there were a total 286 schools involved in the campaign that set a record with India Book of Records.