India Book of Records is a national fit for any product that is designed to stimulate the imagination. We have a database of more than 10,000 national records, thousands of unique photographs and extensive high quality stock of intellectual property. Our unique content can be used along with our logo for promotion and marketing campaign of your product ranges. It will prove to be the most innovative and unique way to start apart from your competitor in the product segment.
Please send us the details of your product at [email protected] including the budget, medium of your campaign and the territory for campaign; so that we may help you to create an eye-catching profitable campaign. It should include Name, Designation, Contact Details, Address, Organization's Name, Website, Medium of Campaign & Territory of campaign.
B) CORPORATE GIFTING OF IBR CURRENT EDITION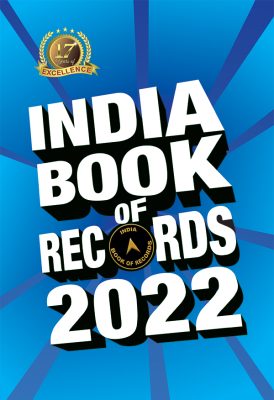 Send a message of excellence to consumers through a customized edition of the India Book of Records annual book. There's no clearer way to send a message of excellence to consumers than showing them that your company, your products and your services are the best in the market. A customized edition of the India Book of Records annual book showcases your brand by having its own unique cover, featuring your company logo and imagery inside a fully designed four page spread showcasing all of your company's achievements and accomplishments. A custom edition of India Book of Records as a gift for staff, stakeholders and customers makes a bold and creative statement of excellence.
Licensing the India Book of Records TM or logo during and after a successful record attempt positions brands as leading players in their industries.
The service includes:
The licensee is eligible to use the India Book of Records logo in their printing material, such as newspaper advertisements, letterheads, visiting cards, pamphlets, banners etc. The licensee will be given 10 India Book of Records badges for the record breaking team.