LARGEST REPLICA OF OLD RS 500 NOTE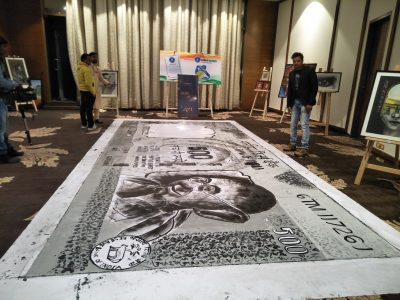 Some persons have special interest and  power to craft something  beautifully. Asgar Ali, Gurugram, Haryana is one of them who showed his skill in  crafting and made a record.
Asgar Ali (born on September 17, 1984) of Gurugram, Haryana founder of Kala Bhumi Arts, New Delhi crafted the Largest (22×11 ft) replica of Rs 500, old note with the help of 43 participants, at  on December 16, 2017.