LONGEST MARATHI POEM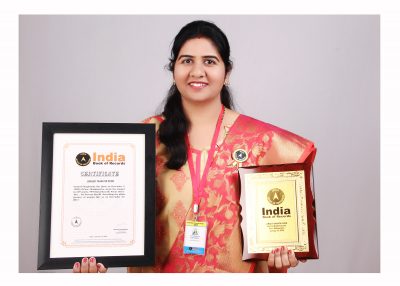 Composing poems is not an easy task, it is a god gift. It is said that the approach of a  poet is better than the approach of the sun. During this process, the poetic  device used by poet  played a key role to create rhythm, enhance a poem's meaning, or intensify a mood or feeling.
Vaishali Waghmode Sor (born on December 5, 1989) of Pune, wrote the Longest (3,229 words, 949 lines) Marathi Poem titled – 'Stri… Ek Pravaas Asa Hi' describing the whole journey of women life, as on December 27, 2017.