Rains and emotions associated with them are deep ingrained in our psyche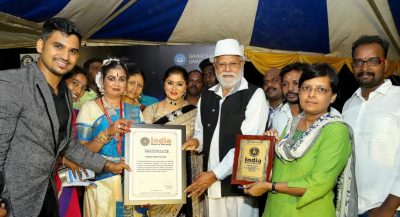 Peacocks are the ones who most rejoice when it rains. We human beings and other animals, birds are also not behind in this, who wait for rains to come after sweltering, scorching heat wave conditions of summer months. Rains are a concern for us, whether they are in excess or are deficient. Farmers wait for rains, for their crop to get natural source of water required for it, and find themselves in jeopardy, when rains are in excess bringing along with them floods, crop devastations, epidemics and the like. However, a thing which can altogether make the experience of rains more enjoyable, wholesome is rain water harvesting, which needs to be planned, followed and practiced in a judicious manner by all of us encompassing the categories known as individuals, authorities, other bodies etc.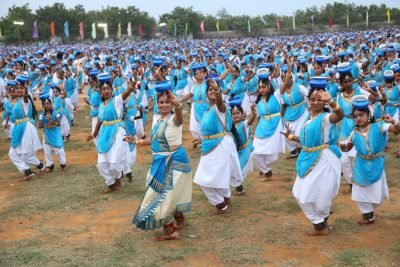 D. Sowmya Rajesh (born on September 13, 1988) of Niruthia Nithyalaya Institute of Fine Arts in association with Saveetha University from Chennai organized the Largest Dance for Rain, in an event – 'BHARATHA MAZHAI 5050' wherein, 5,541 people participated, at Saveetha University, Thandalam, Chennai on December 2, 2017.