FIRST SOLO TO DRIVE ON AUSTRALIAN HIGHWAY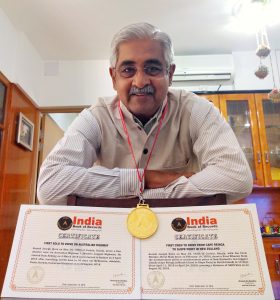 To control the direction and set the eyesight on road, when driving a car with fast speed, is really a big challenge even for a skilled driver. In this condition, his competence and responsibility increase his consciousness and he becomes a great winner.  
Suresh Joseph (born on May 14, 1958) of Cochin, Kerala, drove a four-wheeler 'solo' on Australian Highway 1 (World's Longest Highway). He started from Sydney on 4 March 2018 and returned to Sydney on 5 April 2018 after traveling 16728 km in 33 days via Melbourne, Adelaide, Perth, Darwin, Cairns, and Brisbane. This is as on 20 August 2018.