FIRST CREW TO DRIVE FROM CAPE REINGA TO SLOPE POINT IN NEW ZEALAND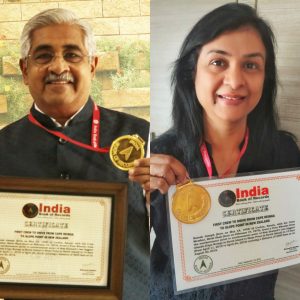 To control the direction and set the eyesight on road, when driving a car with fast speed, is really a big challenge even for a skilled driver. In this condition, the competence and responsibility increase their consciousness and they become great winners.   
Suresh Joseph (born on May 14, 1958) of Cochin, Kerala, with his Crew Member, Hetal Shah (born February 19, 1970), drove a Four Wheeler from the northernmost point to southernmost point of New Zealand's two biggest islands (Cape Reinga in North Island to Slope Point in South Island) in 14 days (from April 11, 2018 to April 24, 2018) covering a distance of 4600 km. This is as on August 20, 2018.