FIRST NON-FICTIONAL RESEARCH BASED BOOK ABOUT EGYPTIAN MUMMY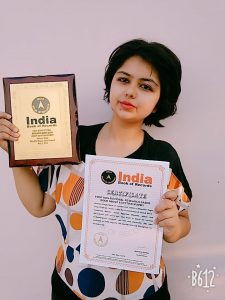 A dream project before completion increases our tension but after completion increases courage and position. Writing and publishing a book on a new topic, apart from risk, is really a matter of pride and prestige.  We hope your achievement is good.
Jennice Singh (born on October 04, 2001) of Muzaffar Nagar, Uttar Pradesh, wrote a Non-Fictional Research Based Book – 'Unknown Man-E', about Egyptian Mummy, which was discoursed 200 years  ago. Her book is  based on various archaeologists' research and  her own discourse. She also analyzed its DNA reports, old documents and hieroglyph for authenticity.