YOUNGEST TO EXPLAIN CIRCULATORY, SKELETON, RESPIRATORY AND DIGESTIVE SYSTEM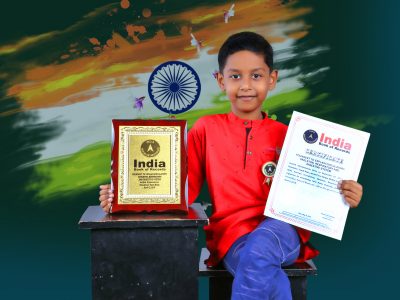 Excellent, your ability is your recognition. Your valuable explanation might be helpful especially for those who have interest in human body and its internal function. It seems you have provided a much needed help.
Snithik Arjunkumaran (born on September 27, 2011) of Namakkal, Tamil Nadu, showed his Unique Ability to explain Body Systems (Circulatory, Skeleton, Respiratory and Digestive) by mentioning their Parts, Function, Diseases, Prevention, Name of Bones, etc. only at the age of 6 years on April 8, 2018.