FeFCon – a conference on fever
The record for the maximum number of doctors registering virtually for a national conference was set by Micro Labs. A total of 41813 doctors were registered virtually for the FeFCon-2022' conference.
The record for the maximum number of doctors registering virtually for a national conference was set by Micro Labs Limited of Bengaluru, Karnataka. A total of 41813 doctors including 9603 Pediatricians and 31500 Physicians were registered virtually for the national conference. Registration for the 5th annual national conference titled 'FeFCon-2022' started on September 26, 2022, and continued till October 24, 2022. The discussions were focused on Fever and attracted registrations from all over India. The attempt created a record under the India Book of Records and the Asia Book of Records simultaneously.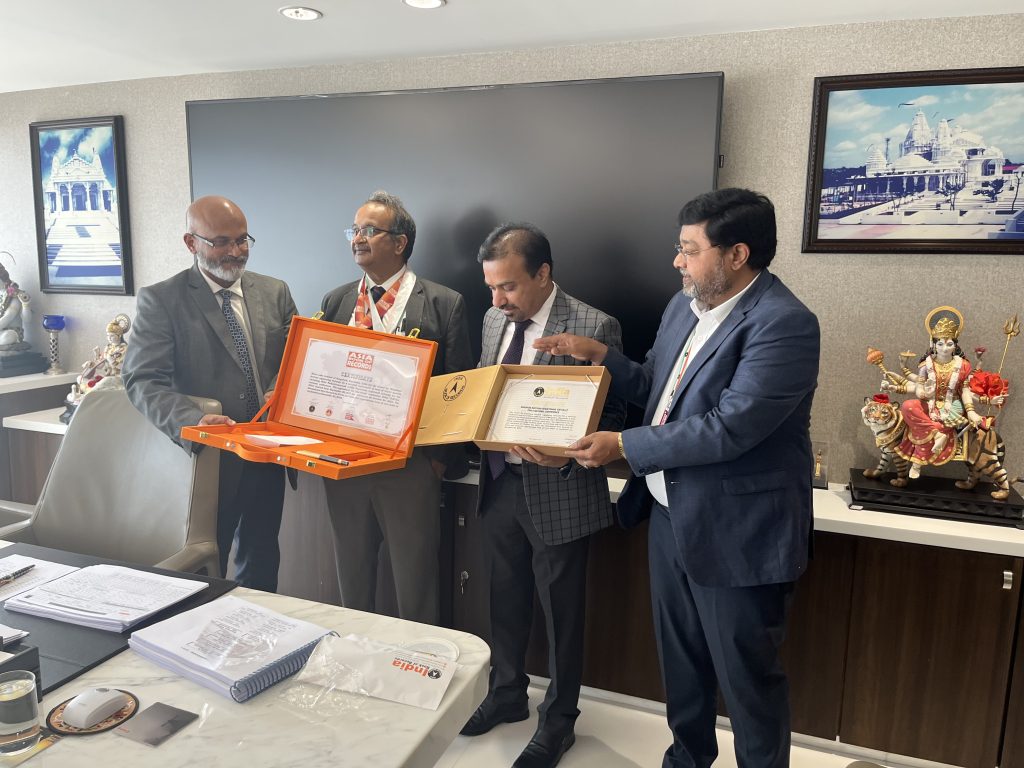 Doctors across India highlight the importance of effective diagnosis, evaluation, and management of fever towards better patient outcomes at the two-day virtual conference. The theme of the event, supported by Fever Foundation, an independent, non-commercial organisation, was 'Fever – Look, Analyze and Manage'. The participating physicians and pediatricians deliberated on key issues related to effective fever management.
The virtual conference was inaugurated by Dr Randeep Guleria, Ex-Director of AIIMS and Former Professor and Head, Department of Pulmonary Medicine and Sleep Disorders, All India Institute of Medical Sciences (AIIMS), New Delhi. Renowned clinicians shared experiences of managing the varied facets of fever and treating fever under different health conditions among children and adults, enabling knowledge sharing and learning from the best practices. The conference, which was organized in the first week of November 2022, had 28 sessions and 58 faculty speakers.
Key topics discussed at the conference included, the role of Artificial Intelligence in better diagnosis and improved patient outcomes, insights into the impact of global warming on disease conditions, do's and don'ts of antibiotic use, what a clinician needs to know about Monkeypox, management of fever, difficult cases of fever and fever management in intensive care, therapy updates on Brucellosis, Scrub Typhus, Tuberculosis, and Hemorrhagic fever, post-Covid complications in children and booster dose vaccines.
Micro Labs Limited managed to rope in a total of 41813 doctors, including 9603 Pediatricians and 31500 Physicians, virtually from all the nooks and corners of India. The doctors were communicated about the national fever conference by the representatives of the company. However, the registrations were done virtually. It was a massive exercise that brought the pharma major to the leading records books of the nation.
Dr M Maiya, Chief Patron, Fever Foundation, said, "Fever is a common manifestation of any disease, but unfortunately, it is uncommonly discussed, compared to ischaemic heart disease, diabetes, or hypertension. Fever patients are generally seen by general practitioners and family physicians and doctors feel there is a lack of scientific engagement and academic sessions, regarding the diagnosis and management of fever. Fever Foundation, as an educational trust attempts to address this by recognizing unmet patient needs and organizing this platform for doctors each year to discuss in diagnosis and management of fever."
Mr Jayaraj Govindraju, Executive Vice President, Marketing, Micro Labs Ltd, said that at the pre-event of this conference, various awareness programs were organized for postgraduate students of Medicine and Pediatrics across India. A national-level scientific poster and quiz competition was also conducted. More than 1400 medical graduate students actively participated in the zonal-level quiz rounds.