PUBLICATION OF MAXIMUM NUMBER OF MEDICAL ARTICLES IN PEER-REVIEWED, INDEXED JOURNALS BY A RESIDENT DOCTOR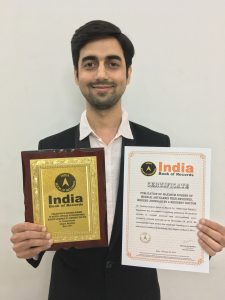 Medicine is an ever-expanding speciality. The growth of medical literature and better appreciation of disease is, thus, based on publication of scientific articles. Dr Yashant Aswani discovered his passion in writing medical articles and sets a record for himself.
Dr. Yashant Aswani (born on March 14, 1985) from Udaipur, Rajasthan has succeeded in getting published 40 medical articles in various national and international peer-reviewed, indexed journals as on December 14, 2016. He accomplished this within his academic training as a junior and senior resident in Radiology that began on May 2, 2011.