MOST SKETCHES WITH AUTOGRAPHS OF LIVE PEOPLE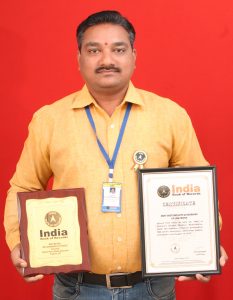 Talent is not a man made thing, it is a natural gift.  Such a type of person has a special ability to do something well.  It is an ability that someone is born with.
Sharad Patil (born on April 29, 1981) of Dombivli (Thane), Mumbai, Maharashtra, made 320 sketches of famous personalities like actors, sportsmen, politicians, singers, poets etc, as on August 10, 2017.