MOST DRAWINGS MADE IN 1 MINUTE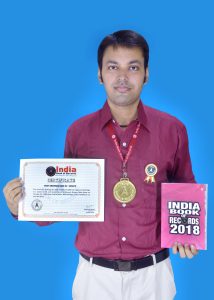 Photography and drawings, both are mental skill, but somehow drawing is more difficult because it is fully based on experience and imagination of the drawing expert. It is too much manual and the artist's direct and spontaneous expression.  
The record for making the most number of different types of drawings in 1 minute is 20 and was achieved by Ganesh Kumar Ojha (born on October 06, 1984) from Cooch Behar, West Bengal, at his residence on July 26, 2018.