SMALLEST FIFA WORLD CUP MODELS OF GOLD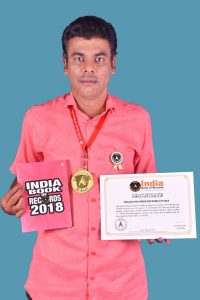 Quality is the nature of an individual, which can be seen in his work. It gives self-satisfaction and appreciation of others. It is worth doing which increases one's prestige on social platform. Your amazing creation is really the matter of pride and happiness with the promotion of social and skill status.
The record for making two different types of smallest FIFA World Cup  models of gold are of 9 mm & 1.5 cm height and 200 mg & 600 mg  weight, respectively, and was achieved by Abdul Ali M.C. (born on May 31, 1977) from Malappuram, Kerala. He made these models with 18 carat gold in 3 days (June 1-3, 2016).