MOST OLD TREES RE TRANSPLANTED & MAINTAINED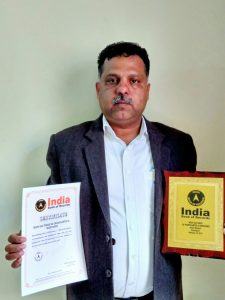 Although humans are the most important part of Nature, our  lives  basically depend on nature, but our thinking and almost every activity are  against the nature. Generally, human activity is understood as a separate category from other natural phenomena. Very few persons in this world are real Lover of Nature, he is one of them.
Rahul Mahajan (born on November 1, 1969) of Chandigarh, re-transplanted and maintained  Most (50) old and abandoned trees, 50 years old on his own expense in Tricity of the UT, from year 2015 to 2017.