DARE TO CLIMB STAIRS WITH POLIO-AFFECTED LEGS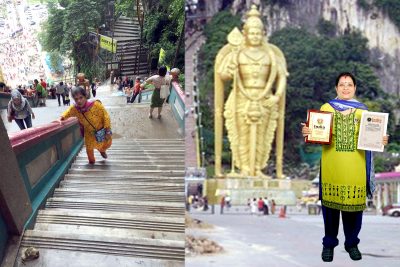 We know that everybody has ability to do something and has  something special, but a differently-abled  person   possess a unique set of abilities and perspectives. We can say, it is a unique gift of god for such a type of person like her.  
Latha Senthil (born on September 29, 1966) of Southern Railway, Chenna, climbed 320 stairs with Polio-affected legs in site of being diabetic with varicose veins at Batu caves, Malaysia on September 9, 2017.