MOST FLORAL FACES MADE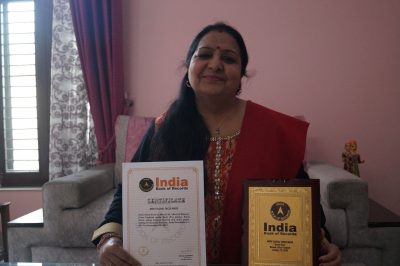 Sometimes, hobby and passion make a person unique. Each of us wants to do something for his betterment, but only fortunate people get success to do so. Geeta Goel's action and  love for herself made her  life beautiful and memorable.
Geeta Goel (born on March 24, 1961) of Meerut, Uttar Pradesh made Most (51) unique floral faces, using various flowers and their parts, taking 30 minutes for each, from December 11, 2017 to December 22, 2017.