Collection of most species of bamboo
The record for the collection of maximum bamboo species in the country is held by Prashant Atmaram Date of Nashik, Maharashtra, whose bamboo farm Date Bambusetum is located in Lakhalgaon, of Nashik District, where he displayed a collection of 94 species of bamboo at one place at the time of record making. Born on September 8, 1993, Prashant had done a Diploma course in Information Technology in 2012, but because of having an agricultural background, he was interested in bamboo farming from the beginning. Thus, he shifted his attention to bamboo cultivation in 2017.
Prashant explains that under the Indian Forest Act 1927, bamboo had the status of a tree, due to which it was banned from cutting and had many restrictions. But in November 2017, this act was revised by the government and bamboo got into the category of grass. When this happened, everyone became interested in bamboo cultivation. In the Ratnagiri district of the Konkan region, the 'Dendrocalamus Stocksii' species is found abundantly and is commonly used for making furniture, construction material, and incense sticks.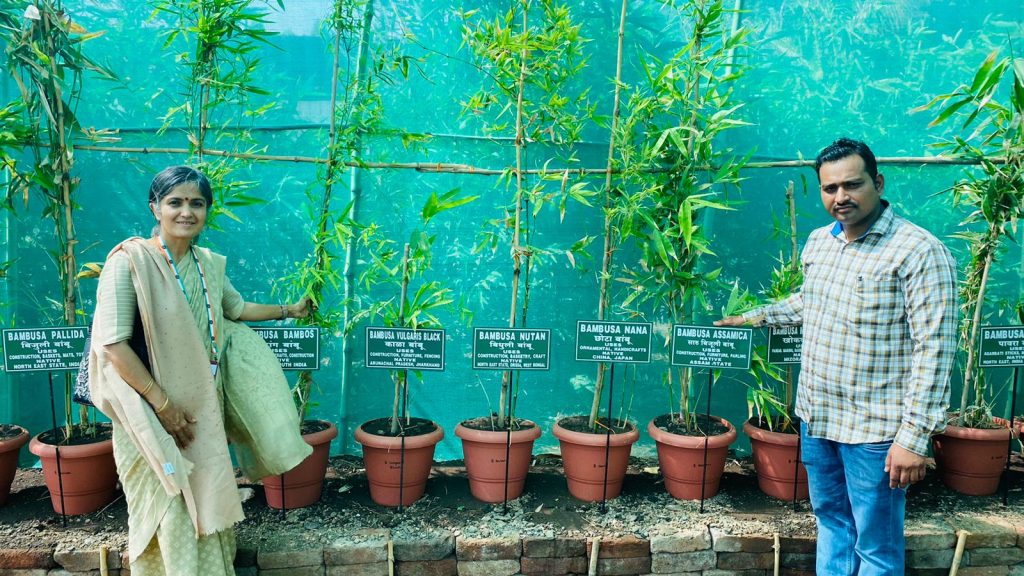 According to Prashant, a total of 148 species of bamboo are found in India, out of which 136 species are considered indigenous. Prashant has established Date Bambusetum. Here 'Bamboosetum' means a collection of different species of bamboo. It takes 3-4 years for bamboo plants to mature completely. He has five acres of agricultural land on which he used to cultivate grapes. Later he started growing bamboo on the advice of a forester.
In the year 2020, he had already collected 20 Bamboo species. He used to make videos out of that collection and uploaded them on his YouTube channel. Seeing these videos, people started approaching him. The National Bamboo Mission provides subsidies for up to two years on 19 of these species, which are all-weather species. On the other hand, Maharashtra Bamboo Development Board (MBDB), Nagpur has given priority to 9 species.
He has brought different species of bamboo from far-flung places for his Bambusetum. At present, the number of bamboo species in his collection has increased to 148, of which 21 were received from MBDB. The Kerala Forest Research Institute provided him 10 species of bamboo. Afterward, he bought 33 species for his farm from the Science and Technology Studies Center in Wayanad, Kerala. So far, about Rs, 6 lakh has been invested in buying different varieties. For some species, he had to visit states like Karnataka, Jharkhand, Uttarakhand, Assam, and Nagaland.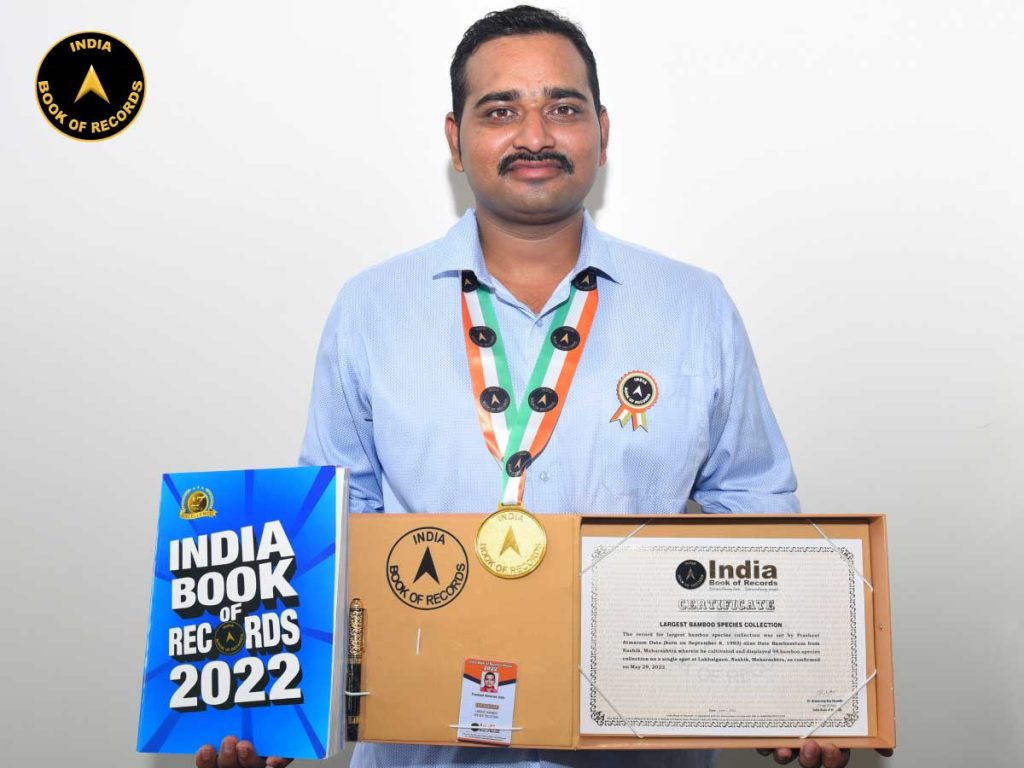 Prashant is all set to take his bamboo cultivation project on a large scale. He has formed a company named Bamboo Next LLP, under which he wants to take 100 acres of agricultural land on lease in the Pune district to cultivate bamboo on a commercial scale. He will also set up a Bamboo Treatment Plant, where with the help of sophisticated machines and chemicals, the life of bamboo shoots can be increased up to 7 to 40 years. The treated bamboo shoots are then used in the construction industry.
So far, more than 500 people interested in bamboo cultivation have visited the Date Bamboo Farm. Apart from farmers, the visitors also include students, women, entrepreneurs, scientists, government officials, and environmental activists. Most of these people are from different districts of Uttarakhand, Andhra Pradesh, Jharkhand, Telangana, and Maharashtra.