BLOWING TWO CONCHES SIMULTANEOUSLY FOR 12 MINUTES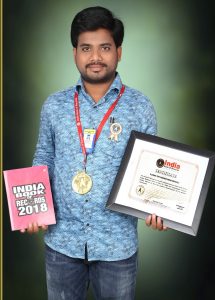 Journey of life is full of  mystery where ups and downs, sorrow and happiness always come time to time. No doubt, difficult situation gives us more grief, but always teaches a good lesson. It is the nature of labourious and brave man that he gets more enjoyment and satisfaction in difficult work like you.
The record for blowing two conches at the same time was achieved by Pabitra Kumar Mahapatra (born on May 02, 1989) from Narendrapur, Ganjam, Odisha, wherein he blew two conches simultaneously for 12 minutes continuously.