LARGEST NUMBER OF OIL LAMPS LIGHTED ON A SINGLE DAY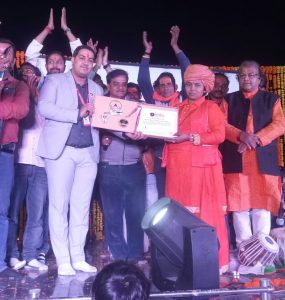 An event can change a person, but a successful mass event can change the whole society. The most important thing is that its planning and timing should be perfect. If it is presented on a proper place in magnificent way, it shows its unlimited effect and can be remembered as a dream for long.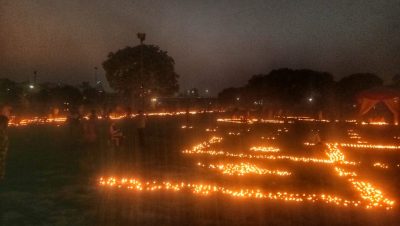 The record for the largest number of oil lamps lighted on a single day is 2,52,500 and was achieved by Namostute Maa Gomti, headed and organized by Devya Giri, at Mankameshwar Upwan Ghat, Gomti Tat, Daliganj, Lucknow, Uttar Pradesh on November 23, 2018.