BEST 3-D PAINTING OF RUNNING HORSE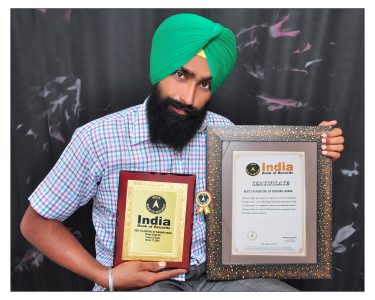 Formation of artwork is an extra ability, depends on your sense of humour. Apart from that, endurance and stamina are also essential. Your hard work and effort are unimaginable. Your achievement speaks itself about your capability.
Nirbhai Singh Rai (born on April 20, 1977), Sangrur, Punjab, made  a 3-D effect Painting of Running Horse with 112,000 pipes of 5 different colours and different sizes in January 2018, in 1 week. The size of this painting is 36 to 48 inches, made on canvas.