UNIQUE PORTRAYAL AND COLLECTION OF RAJASTHANI FOLK ART, 'MANDANA'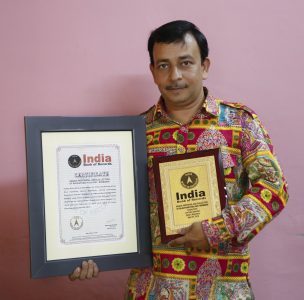 A skilled and experience person who feels appreciated will always do more than the expectation and thus becomes famous. The highest reward for man's work is not what he gets for it, but what he becomes through it.
Sanjay Sethi (born on September 24, 1972), the Director of Lok Kala Sansthan, Ajmer, Rajasthan, started portraying Rajasthani Folk Art 'Mandana' (in Different Rare Designs with Brushes using Poster Colors), on First Day Released Covers (Envelops) by Indian Postal Department since January 31, 2016 and has  Collection of 2000 such types of Covers (Envelops) as on April 05, 2018.