YOUNGEST SKETCHING ARTIST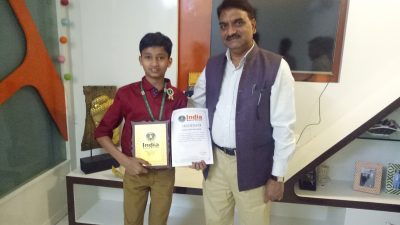 Talent is not a man made thing, it is a natural gift.  Such a type of child  has a special ability to do something well.  It is an ability that someone is born with. Someone who has such a type of  talent is really fortunate like him.
Kartik Kumar Goyal (born on November 3, 2004) of Morena, Madhya Pradesh, became the Youngest (13 years and 2 months), sketching artist, to sketch 63 traditional sketches of gods, goddesses, Indian mythology, famous personalities to name a few, as on January 16, 2018.