A CHILD OF EXCEPTIONAL RECALLING AND OBSERVATIONS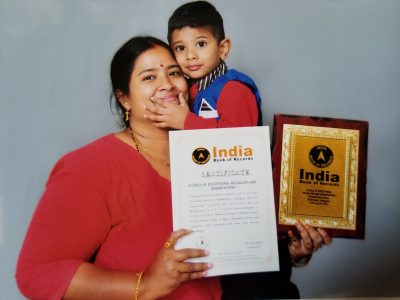 Talent is not a man made thing, it is a natural gift.  Such a type of child  has a special ability to do something well.  It is an ability that someone is born with. Someone who has such a type of  talent is really fortunate like him.
Kompella Devaaditya (born on August 31, 2015), 2 yrs and 4 months old boy of Hyderabad, Telangana who has exceptional recalling  and observatory skill in Mathematics  (2, 3, 4, 5, 10 and 11 Tables & Numbers – 1 to 100, etc), Colors,  Months and Days (in Hindi & Telugu), Locate Indian States in Maps, Recognize Words and Alphabets,  Basic Geography and some  other General Knowledge.