YOUNGEST PARTICIPANT IN MARATHON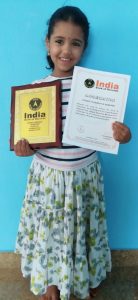 Running is a good exercise to make our body active and smart. It makes our mind self-conscious and self-aware. Although you are a beginner, call yourself a runner since now. It has power to change the outlook of life. It's not so much that you began to run, but that you continued as a champion.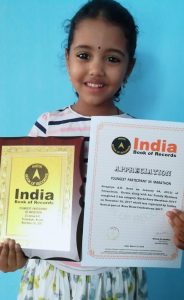 Sivapriya A.H. (born on January 04, 2012) of Trivandrum,  Kerala, along with her Family Members completed 5 km category 'Kochi Navy Marathon-2017′ on November 26, 2017 which was organized by Indian Navy as part of  Navy Week Celebrations' 2017.