Toddler identifies tricky list of dinosaurs
More than 200 million years have passed since dinosaurs became extinct from the earth, but even today these huge creatures remain a matter of curiosity and mystery. That is the reason why the magic of the Jurassic Park movie never ends, which has got several sequels so far. It is a matter of surprise that why kids are so fascinated with these giant reptiles; may be because of their huge size and unusual anatomy. Their unique shapes raise questions in the tender minds of kids. When they get to see a robotic model of dinosaur moving strangely their interest in the giant creature grows manifold. The child we are talking about here is a one-and-a-half-year-old toddler – Vidhun VM, who was just one year, 6 months and 17 days old, when he identified 66 species of dinosaurs by looking at the pictures in just 5 minutes and 32 seconds. Thus, he set a record and his name got featured in the India Book of Records.
Born on August 11, 2020, in Chennai, Tamil Nadu, during the lockdown time, Vidhun is interested in all kinds of animals, but has a big fascination for dinosaurs. He is growing up in a family of doctors as his father Dr Vinoth Natarajan, MD, DNB, is a Cardiac Anesthesiologist and works at MGM Healthcare, Chennai, and mother Dr Madhumita, MD, is Assistant Professor at Panimalar Medical College and Hospital, Chennai. His father got the medical degree from PGIMER Chandigarh and mother from Ram Manohar Lohia (RML) Hospital, New Delhi.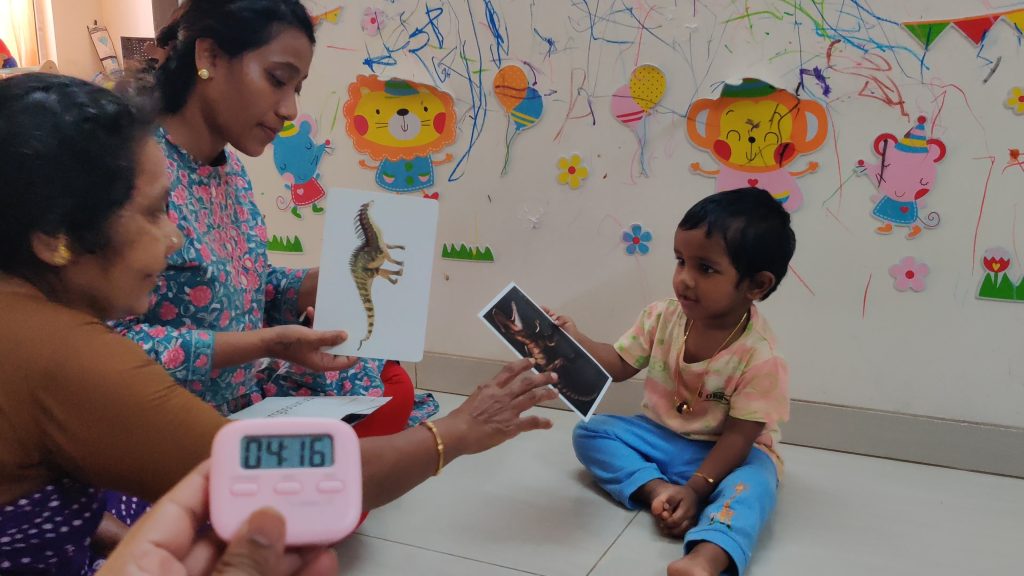 Dr Vinoth says that when Vidhun was nine months old, he started showing keen interest in the pictures of different animals. Whenever he saw a picture in a book or on the television, he expressed great excitement and joy. The child is fond of all kinds of animals, whether they are domestic or wild animals. He also likes dinosaurs probably because of their strange appearance and insists on seeing their pictures again and again. Keeping Vidhun's interest in mind, parents set up a small library at the home for him, which has all sorts of picture books based on dinosaurs and other animals. Dr Vinoth feels that if all the picture books are combined, there may be at least a thousand photographs of animals and birds in Vidhun's library.
Seeing the child's interest in animals and especially dinosaurs, a friend of Dr Vinoth talked about the India Book of Records and suggested him to highlight Vidhun's talent. Then his activity video was made and sent to IBR, which got selected. He says that the development of an infant's brain happens mostly in the first two years after birth. In such a situation, special attention needs to be paid to the upbringing of the child. Since the couple is a medical professional and they have to spend most of their time in the hospitals, Vidhun's grandmother takes care of him at home. The father says that he narrates stories of superheroes to Vidhun.