RISING SINGING SENSATION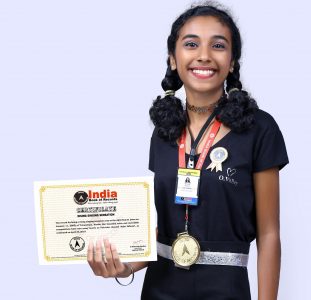 The only thing better than singing is more singing. 
Aditi Nair R of  Trivandrum, Kerala will leave you mesmerized by her beautiful, angelic voice. She not only sings melodiously but she also composes her own songs. We, at the India Book of Records, have had the pleasure of listening to this nightingale's singing of some of her own compositions. But don't worry, you can also have you shot by tuning into her YouTube channel 'Aditi Official'. Her record was officially set on April 20,2019.