MAXIMUM OPEN-WATER SWIMATHON BY TEENAGER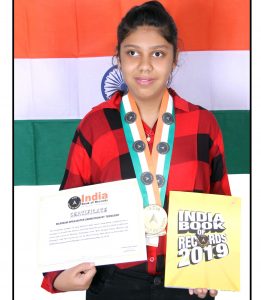 You have to expect things from yourself before you can do them.
Hetavi Vinay Shah of Goregaon (west) Mumbai thought it, expected it and accomplished it. She has legitimately set the unparalleled record of having participated in the maximum number of long-distance open-water swimathons, of 62 km each. Between the years 2013 and 2019, Hetavi has taken part in as many as 16 swimathons, cutting through the waters of various rivers and oceans of Mumbai, Porbandar, Goa, West Bengal, Patna, Malvan and Ratnagiri. This record was set on May 14, 2019.