MOST PEOPLE WHISTLING TOGETHER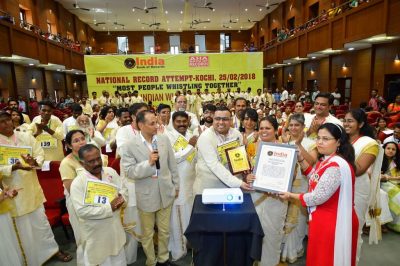 Patriotism teaches us the lesson of fraternity and humanity which is based on the ideology of attachment to our countrymen. This attachment may  be the combination of many different attributes relating to our own homeland. The event organized by Indian Whistlers' Association gives the same feeling of patriotism.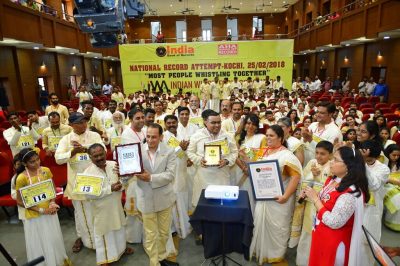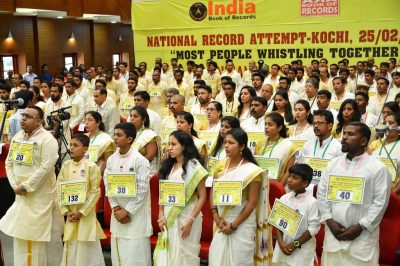 Indian Whistlers' Association with head office in Mumbai and local centers in Kochi and Chennai, organized a record event, where 150 People Whistled Together two patriotic songs- "Saare Jahan se Achha and Hum Honge Kamyab" in unison at the same location, under the leadership of  Rigveda Deshpandey, the Founder and President of Indian Whistlers' Association and Mrs. Jyothi Kamath, the Kerala Center Spokesperson, at Kochi Municipal Corporation Town Hall, Kerala, on February 25th, 2018.