LARGEST DRUGS AWARENESS LESSON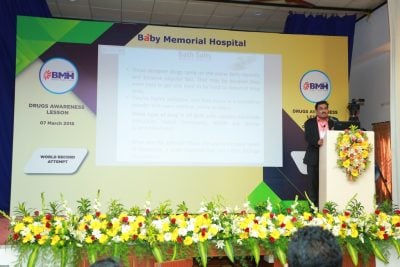 An awareness refers to alerting the general public that a certain issue exists. An attractive performance which gives a thoughtful message  to  the people, makes the awareness  program memorable like it.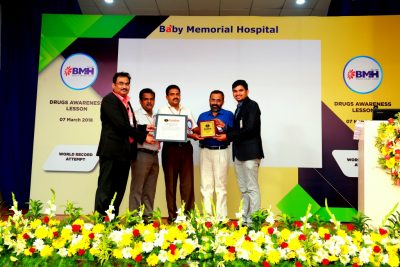 Baby Memorial Hospital and Dr. Vinoth Kumar C (born on November 20, 1977) of Kozhikode, Kerala, organised the Largest Drugs Awareness Lesson, wherein the 650 people participated, at Baby Memorial Hospital, Kozhikode, Kerala on March 7, 2018.