Multiple websites launched in a day
The record for 'maximum websites launched by university students in a single day' was set by Suresh Gyan Vihar University of Jaipur, Rajasthan, wherein 542 websites were launched in multiple domains on December 16, 2022.
Suresh Gyan Vihar University (SGVU) of Jagatpura (Jaipur), Rajasthan, created a record by making more than 500 websites live in a single day. The students of the university launched a total of 542 websites in multiple domains like sports, social awareness, e-commerce, education and many more on live servers on December 16, 2022. The attempt made its way to the India Book of Records.
The 'SGVU Web Fest 2022' programme was inaugurated by Madhushudhan Sharma, Registrar, SGVU, Prof Ritu M Gilhotra, Pro President, SGVU and Dr Amit Sharma, Director, Learning Center of Excellence with Google. The Chief Guest was Shishir, a digital marketer, and Ravish Kumar Gupta, Founder & CEO of WIPL, was the guest of honour, while Dr Bhuvnesh Mathuria, Adjudicator from the India Book of Records was also present as a judge.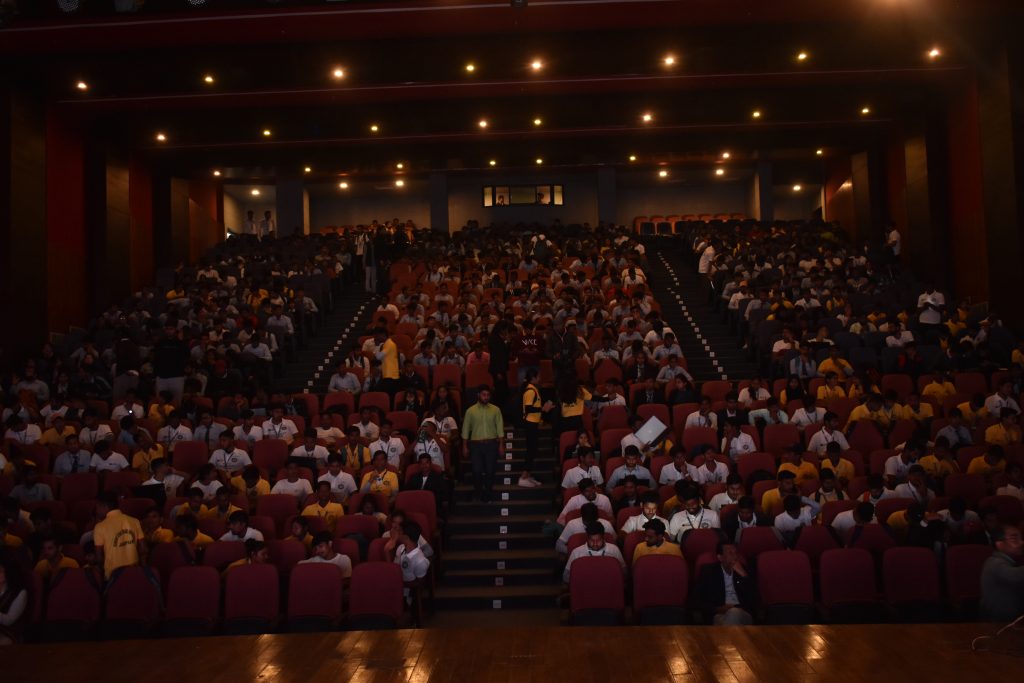 Prof Ritu M Gilhotra, Pro President of the University, appreciated the students and encouraged them to "continue such record-breaking endeavours in future also". The students were from different educational streams like BCA, MCA, BTech and Diploma in Engineering. There were more than 1000 students present at the venue and around 500 students took part in the website launch attempt. The participants were guided by Sourabh Mathur and mentored by Dr Amit Sharma, Director. Actually, the record-making attempt was the brainchild of Dr Sharma.
Sourabh Mathur, who coordinated the whole event, told the India Book of Records magazine that the students had developed these websites during their training sessions. The programme, sponsored by Reseller Club, WIPL, Sitepad, Seekho and other companies, was made live on the social media platform of the university.
Suresh Gyan Vihar University (SGVU), Jaipur, a not-for-profit autonomous private university, was established through an Act of the Government of Rajasthan. Its predecessor institution, Gyan Vihar College, Jaipur, had been in existence since 1999, while the parent institution, Sahitya Sadawart Samiti, was founded in 1938.
The university has associated with various industries in the past few years in an effort to introduce project-based learning. The tie-up was done with IBM, Harvard Business Publishing, Amazon, Google and the Bombay Stock Exchange (BSE). IBM and Gyan Vihar have jointly started programmes in Artificial Intelligence, Cloud Computing, Data Analytics and the Internet of Things (IoT). The university ranks highly on the research ranking platform Transparent Ranking released by Spanish National Research Council (CSIC) every year based on Google Citation Index.