MOST NUMBER OF CLOTHES DONATED BY AN INDIVIDUAL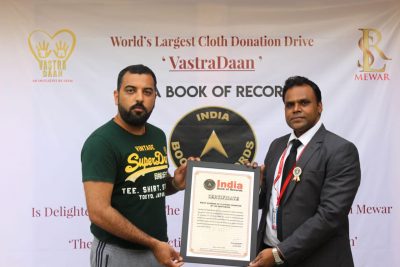 We must be self-reliant but not selfish, benevolence and charity should be the part of life. The heart is great if it beats for others and the life is successful if it works for the sake of penurious. He who wishes to secure the good for others, has already secured his own.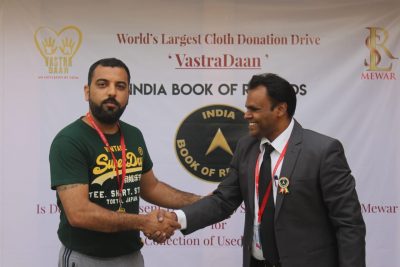 Lakshyaraj Singh Mewar (born on January 28, 1985) of Udaipur, Rajasthan, initiated and flagged off a cloth donation campaign on January 15, 2018 to fulfill the need of underprivileged people, for 3 months, 1700 volunteers of 12 countries collected wearable clothes on more than 80 drop points where 3,60,500 clothes were donated by nearly 76,000 donors across the world, as on June 6, 2018.