MOST MATRIMONIAL CASES DISPOSAL IN LEAST TIME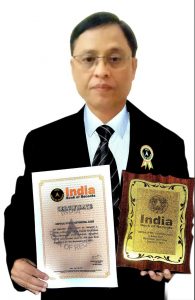 An accomplished and honest person can solve any problem quickly and appropriately. Impartiality in justice and adroitness of laws make our society peace and safe. It is the spirit that keeps the justice alive.  
Tej Bahadur Singh (born on January 1, 1958) of Lucknow, Uttar Pradesh, India, a Principal Judge, Family Court from Muzaffarnagar, Uttar Pradesh, disposed the Most (4,717) matrimonial cases in the Least (246 days) time from August 17, 2015 to September 17, 2016, excluding 141 days of lawyers' strikes.