MAXIMUM MEDALS OBTAINED IN KARATE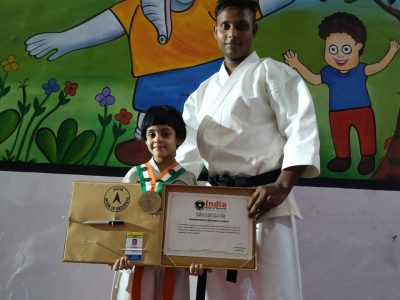 Although human stamina is limited, but our passion and appetite, to get something more, increase it so many times and send it beyond expectation. A simple looking man can break all the records and create history like Abhiti Mishra.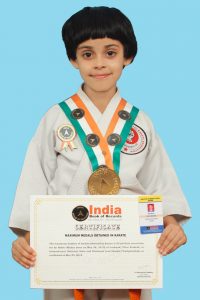 The maximum number of medals obtained in Karate is 29 and this record was set by Abhiti Mishra (born on May 08, 2013) of Lucknow, Uttar Pradesh, in International, National, State and Divisional Level Karate Championships as confirmed on May 25, 2019.