LONGEST WHITE-WATER RAFTING EXPEDITION IN INDUS RIVER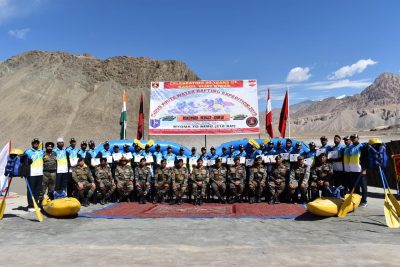 The discipline and dedication, which you maintain, is a great lesson for all the countrymen. Some successes come due to destination but most successes come due to strong determination. The expedition, conducted by you, enthralls the general public. No doubt, your unbelievable performance is heroic, historical and rare example of the world.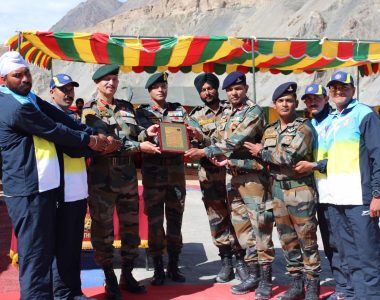 The longest white-water rafting expedition in the Indus River is 210 km long, and the record was set by the Three Medium Regiment, Nimu, Leh. The rafting expedition commenced from Nyoma on July 18, 2019, at 0800hrs and concluded at Nimu on 20, 2019, at 1100 hours. A team of 27 dedicated army rafters dedicated 51 long hours and successfully accomplished this challenging feat.