LONGEST TIME WALK WITH HANDS BY A LAME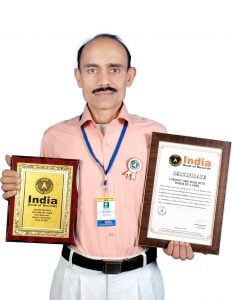 Disability is nothing but a matter of perception. God has given the strength of extremity only to the disabled persons which they have proved in many difficult situations. We must show our positive attitude for them.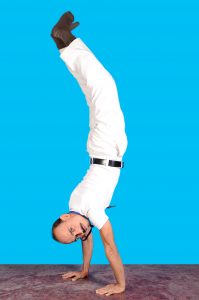 Uttam Singh Yadav (born on March 13, 1971) of Mahoba, Uttar Pradesh, who has only Left Leg (a Divyang) and an expert of Yoga & gymnastics, showed his capability to walk on bare hands  as a normal human being without any assistance in terrain as well as on mountain, in right and reverse order both, Climbed 151 Stairs at one shot and came down, in Mahoba, Uttar Pradesh.