FASTEST BIKE RIDE OF THE 4 CORNERS OF INDIA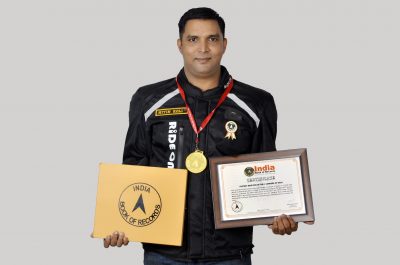 Some persons have interest in adventure, they never like easy life and due to this nature, they create history. Covering longer distance fast by a bike shows your stamina and experience. This is the best way to see this beautiful world and interacting different types of people closely and shortly.
The record for the fastest bike riding of 4 corners of India covering approx 15,358 kms (North to South and East to West of India) in 25 days (approx 347 hours) in the same ride was achieved by Nitin Koli (born on October 24, 1979) from Thane, Maharashtra,. He started his journey on June 01, 2018 at Thane and reached back Thane on June 25, 2018.