LONGEST STAY IN SIACHEN GLACIER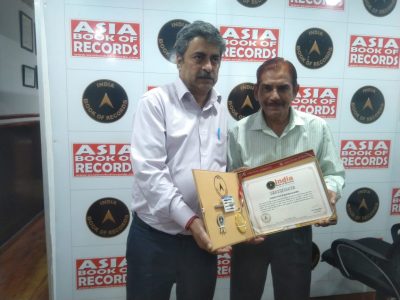 It is right that the dedication and determination make the path of success easy. Productivity or service is never an accident. It is always the result of a commitment to excellence and endurance with the proper utilization of time. To manage time and set ourselves according to it, is the great achievement of life.
The record for the longest stay in Siachen Glacier is of 2.6 years, and was achieved by Hony Capt. Perma Nand (Retd) (born on July 7, 1945) from Delhi. He was posted by the Army to serve in Siachen Glacier from December 1986 to May 1989 at the height of 13,000 to 25,000 where the temp  is -15 degree  to -50 degree.